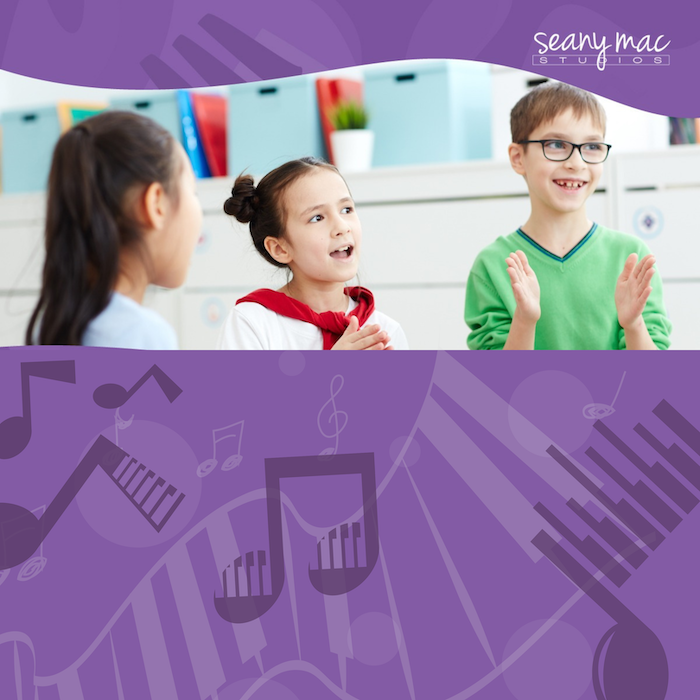 SeanyMac Studios is now proactively promoting our unique vocal coaching method, looking to inspire aspiring young singers of Hong Kong. With a primary goal to unleash each child's musical potential through our specially designed music courses, we are launching new children singing classes. The singing lessons for kids are designed to help grow your children's confidence in coping with any challenge ahead and boost their abilities to perform.
Our teaching staff brings a combined experience of performance and vocal coaching to the new kids' singing classes. Each of our teachers has extensive performing experience on stages all over the world. Now, they are bringing their entertainment skills and on-stage expertise to the classroom, merging over three decades of teaching and stage presentation. Our new classes focus on breathing, rhythm, voice articulation and voice projection through dancing, instrument play and songs.
SeanyMac Studios has been working closely with some of Asia's top artists since 2017, including renowned stars such as Sandy Lam, A-Mei, Sammi Cheng, Elva Hsiao, Fiona Sit and many more – all are proven records of our established, professional status in the music industry. Until now, our vocal coaching method has been applied in television shows, studio recording sessions and live performances. By refining our vocal coaching expertise into an easy-to-understand and interactive children's singing class, we are committed to boosting kids' confidence and increasing their musical performance abilities.
Kids' Singing Classes in HK will commence on Saturday, 3rd of Sep 2022 with the following schedule:
Saturdays
Sundays
Tuesdays
Wednesdays
Peekadoodles
11:00 AM
11:00 AM
5:00 PM
/
1:00 PM
1:00 PM
Mega Stars
12:00 PM
12:00 PM
/
5:00 PM
2:00 PM
2:00 PM
Enroll Now!!
Contact us to find out more about lesson pricing.